STL / Metro-East Grown & Internationally Known
Published May 6, 2018
ANNOUNCING THE RELEASE OF OUR THIRD LP, 4963!!!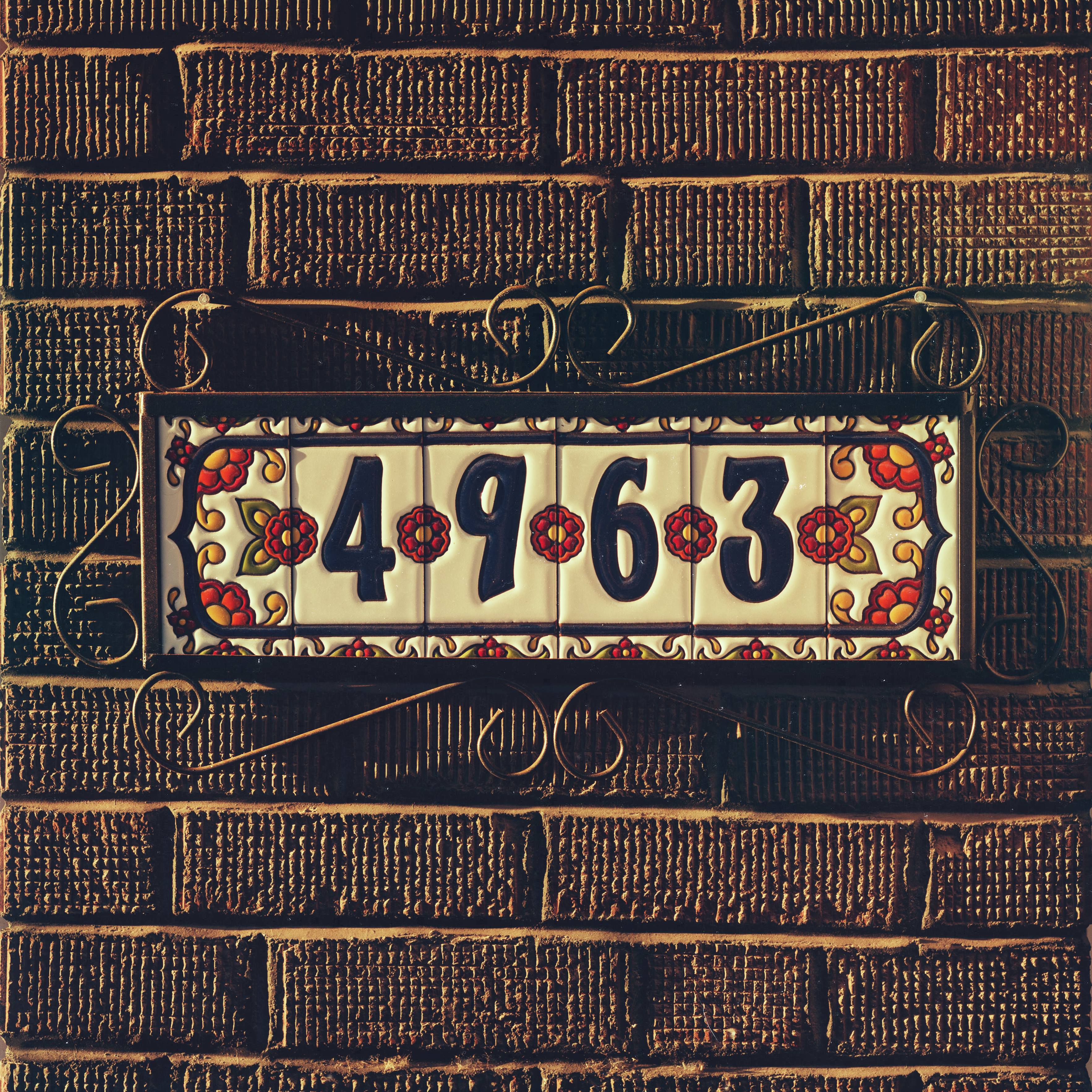 FOR RELEASE IMMEDIATE RELEASE:
AL HOLLIDAY & THE EAST SIDE RHYTHM BAND
ANNOUNCES THE RELEASE OF:
4963
THE BANDS THIRD ALL-ORIGINAL FULL-LENGTH ALBUM
RECORDED LIVE TO ANALOG TAPE
AT THE BANDS WORLD HEADQUARTERS:
AL HOLLIDAYS TWO-FAMILY HOUSE IN SOUTH ST. LOUIS CITY
FEATURING THE SINGLE
WAKE UP, AMERICA! FEATURING KENNY DESHIELDS
DUE OUT SOON
St. Louis, MO - April 17, 2018: ST. LOUIS OWN MOST NATURAL returns with a third installment as real and fierce as they have ever been. This time, the band took hold of all of the means of production: literally writing, arranging, recording, producing, and mixing in-house in a ninety-three-year-old brick home on the South side. The real story, however, is in the music. 4963 strikes a nerve on what it is to be living in America today more than a little - and that aint even all. The band will be touring the U.S. and Europe in 2018 to bring more of their St. Louis music to more people of the world. 4963, you can hear the album for yourself:
AVAILABLE EVERYWHERE MAY 29
PERFORMING IN ST. LOUIS ONE NIGHT ONLY
JUNE 2ND OLD ROCK HOUSE
$15 ADV (INCLUDES CD) - $12 D.O.S.
Published May 6, 2018
We are headed to Europe!
We are excited to announce that we will be headed to Europe for the first time in November! We will be visiting Netherlands and Germany and we hope and plan for this to be our first trip of many!

Stay tuned for show announcements! Please send any Europe booking inquiries to:jordy@tj-concerts.com


Published June 27, 2017
"WE COUNTRY" SOUL REVUE!!!

Presented by
Urban Chestnut Brewing Company
and
Old Rock House
Our growing Soul Rhythm & Blues band family,
Al Holliday and The East Side Rhythm Band
, makes our home in beautiful St. Louis City, but just like you - deep down inside:
"WE COUNTRY!!!"
The band is teaming up with the one and only Country songwriting burners, the real thing if you don't know,
Old Capital
for a somewhat unlikely pairing that actually makes perfect sense for those familiar with the bands - or as the legendary Jamey Almond puts it, "both bands are SOUL FOOD for your EARS"
Al Holliday - Ain't No One Got a Good Thing:

Old Captial - Statue Guards




Of course, we will be doing our own natural, respective things aplenty, playing new music, and throwing it down, but for one night only we gon' add a healthy amount of what we do to each other's music and team up to throw it down for real!! Those a you that wanted to hear a little pedal steel and a little twang with your Mississippi River *Ride or Die* Soul Rhythm & Blues, baby don't sleep on dis!!!

ALL AGES SO BRING THEM KIDS AND YOUNGBLOODS
Published May 5, 2016
"Bring Your Troubles to the City" Music Video!!!
Hey yall! Check out our brand new video for Bring Your Troubles to the City!!!
This video was Directed by STLs own Brandon Sloan special thanks to Josiah Joyce and Nathan Dell ( a.k.a. Leo DeCaprio and Edward Norton )
Stay tuned for information on ordering Natural Remedies on 12 vinyl online!!!
Published August 19, 2016
Natural Remedies Western U.S. Tour!!!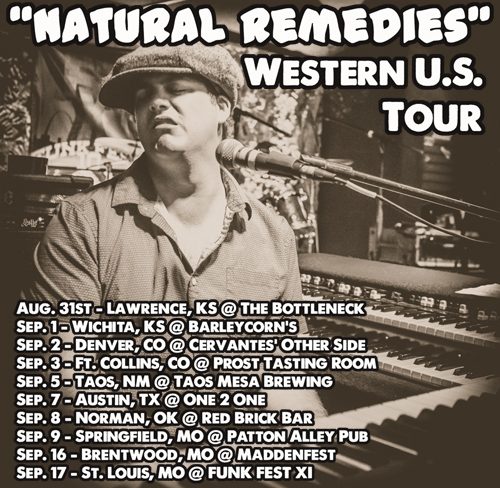 FOR IMMEDIATE RELEASE:
YOUNG-BLOODED SOUL SENSATION AL HOLLIDAY & THE EAST SIDE RHYTHM BAND ANNOUNCES FIRST EVER WESTERN U.S. TOUR!
ST. LOUIS ( AUGUST 18, 2016 ) Mound City Music is proud to present Al Holliday & The East Side Rhythm Band Natural Remedies Western U.S. Tour!!!
Recently, our Mississippi River city has seen the rise of an undeniable young Soul/R&B collective not unlike the beginnings of the famous Daptone Records in NYC. This group, The East Side Rhythm Band is lead by St. Louis reigning Best Male Vocalist and Best R&B Artist (Riverfront Times), Al Holliday.
Fresh off performances with Galactic, Dumpstaphunk, Orgone, and The New Mastersounds, the band is touring the western U.S. in support of their brand new 12 LP Natural Remedies.
Natural Remedies, was cut live to analog tape with as much blood, sweat and tears as fried chicken and potato salad. Hollidays music undeniably shows traces of the Souths deep heritage, says Christian Schaeffer fromthe Riverfront Times, and his album can be seen as our river citys ability to absorb influences and mold them to our own devices.The performances on this album serve as a document of this burgeoning champion Soul and R&B organization, while the content is the revelation of an artist the likes of Van Morrison, Joe Cocker, and Leon Russell.
The Natural Remedies Western U.S. Tour is scheduled for:
Aug. 31st Lawrence, KS @ The Bottleneck
Sep. 1 Wichita, KS @ Barleycorns
Sep. 2 Denver, CO @ Cervantes Other Side
Sep. 3 Ft. Collins, CO @ Prost Tasting Room
Sep. 5 Taos, NM @ Taos Mesa Brewing
Sep. 7 Austin, TX @ One 2 One
Sep. 8 Norman, OK @ Red Brick Bar
Sep. 9 Springfield, MO @ Patton Alley Pub
Sep. 16 Brentwood, MO @ Maddenfest
Sep. 17 St. Louis, MO @ FUNK FEST XI
For more info or to set up an interview, contact Al Holliday & The East Side Rhythm Band directly atalholliday7@gmail.comor visitwww.alhollidaymusic.com